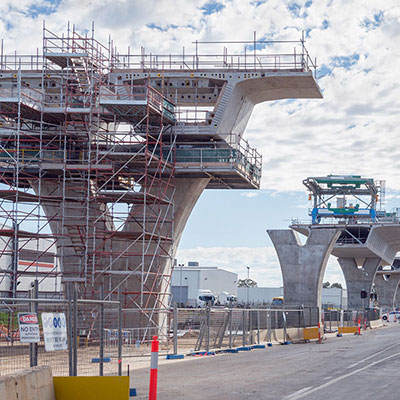 The Keystone+Mountain+Lakes Regional Council of Carpenters represents nearly 18,000 members across 57 counties in Pennsylvania, three counties in Maryland, 10 counties in North Carolina, the District of Columbia and all of Virginia and West Virginia. With six certified apprenticeship programs (Commercial Carpentry, Heavy Highway Carpentry, Floor Covering, Mill Cabinet, Millwright, and Pile Driving), the Carpenters' Joint Apprenticeship Training Center offers hands-on and classroom training in a variety of career opportunities. Among other work activities, commercial carpenters construct, erect, install and repair commercial and many residential structures and fixtures of wood, plywood, metal studs and wallboard. They erect framework in buildings, including subflooring, partitions, and rafters, and install molding, wood paneling, cabinets, windows, doors, and hardware, as well as build forms for concrete work, build stairs and lay floors.
Floor coverers install all types of flooring materials, from carpet, sheet vinyls, tile, wood and laminates, and even sports surfaces. They replace and repair floors of wood carpet and sheet goods in residential, commercial and industrial buildings.
Heavy Highway Carpenters build and assemble forms for concrete structures such as bridges, retaining walls, tunnels, subways, drainage structures, hydroelectric developments, locks dams and sewage treatment projects.
Mill cabinet workers specialize in customized woodworking, designing and creating furniture, and fabricating and installing permanent fixtures from wood including cabinets, moldings, door frames and interior stairs.
Millwrights are construction mechanics who install and maintain conveyor systems and large machinery for factories and shops.
Pile drivers build and maintain all types of piling and caissons, and specialize in foundations for buildings, dams, and bridges.

CLASSROOM HOURS: 576-880 (4 YRS)
HOURS ON-THE-JOB TRAINING: 5,200 (4 YRS)

AVAILABLE CERTIFICATIONS: (per individual area of specialization) 10 & 30, CPR & First Aid, Scaffolding, Welding, Rigging 40-Hour CRS, Door Hardware, Solid Surface, Manufacturer Specific Floor Covering, Conveyor & Monorail, Steam Turbine, Gas Turbine, Aerial Lift, Power Industrial Truck, Best Practices in Healthcare Construction and Construction Fall Protection

COURSES: (per individual area of specialization) Blueprint, Mathematics, Wood & Metal Framing, Interior & Exterior Systems, Floor Covering, Partitions, Rafters, Concrete, Form Work, Molding, Wood Paneling, Cabinets, Conveyor Systems & Machinery, Piling & Caissons, Bridges, Walls, Tunnels, Hydro-Electric, Locks, Dams
KEYSTONE+MOUNTAIN+LAKES REGIONAL COUNCIL OF CARPENTERS JATC
Carpenters, Also includes: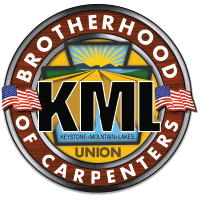 Heavy Highway Carpenters, Floor Coverers, Mill Cabinet Workers, Millwrights and Pile Drivers
Dave Plutt
652 Ridge Road
Pittsburgh, PA 15205
Phone: (412) 262-1830
Fax: (412) 262-7836
www.kmlcarpenters.org